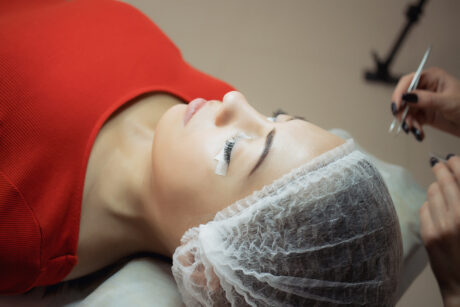 In the world of beauty and makeup, trends come and go, but one technique that continues to captivate and empower is the art of ombre brows. This technique offers a seamless gradient effect, providing clients with natural-looking, perfectly shaped eyebrows. As a beauty professional, mastering ombre brows can enhance your skills and open doors to new opportunities.
Understanding Ombre Brows
Ombre brows, also known as powder brows, are a semi-permanent makeup technique designed to create a soft, powdered effect on the eyebrows. Unlike traditional microblading, which mimics individual hair strokes, ombre brows focus on blending pigments from light to dark, resulting in a fade that resembles the look of softly filled-in brows. This technique is perfect for clients who desire a more defined and long-lasting eyebrow shape.
The Benefits of Ombre Brows
Ombre brows offer several advantages over other eyebrow enhancement methods. First and foremost, they provide a natural-looking outcome, as the gradient effect mimics the way natural brows appear. Additionally, ombre brows require minimal maintenance, saving clients time and effort in their daily beauty routines. Unlike traditional makeup, ombre brows won't smudge or fade throughout the day, ensuring long-lasting beauty. Lastly, this technique is suitable for a wide range of clients, including those with sparse brows, asymmetrical brows, or clients who have lost their eyebrows due to medical conditions.
The Art of Ombre Brows
To achieve flawless ombre brows, a skilled technician must consider several factors:
1. Face Shape and Brow Design
Understanding the client's face shape and designing the brows accordingly is crucial for achieving optimal results. Each face shape has specific guidelines for brow placement and arch placement, which must be taken into account to enhance the client's overall appearance.
2. Color Selection
Choosing the right color is essential for achieving natural-looking ombre brows. The color should match the client's skin tone and hair color, ensuring that the brows blend seamlessly with their features. A skilled technician will analyze the client's undertones and select pigments that complement their natural hues.
3. Techniques and Tools
Various techniques and tools can be employed to achieve the desired ombre effect. This includes machine shading, manual shading, and needle selection. Each technique and tool offers different levels of control and precision, and a comprehensive ombre brow training program will equip you with the knowledge and skills necessary to master these techniques.
Common Techniques Used For Ombre Brows
Permanent makeup techniques, such as microblading, powdered brows, and combination brows, offer lasting solutions for achieving flawless ombre brows. Microblading involves creating hair-like strokes with a handheld blade, ideal for those with sparse eyebrows. Powdered brows use a tattoo machine to create a soft, filled-in effect, suitable for a more defined brow look. Combination brows combine both techniques for a textured and natural result.
When choosing a technique, consider factors such as the desired look and skin type. Determine whether you prefer a natural or defined appearance, and assess if your skin type is compatible with the chosen technique. For instance, microblading may not be recommended for oily or sensitive skin. Additionally, maintenance should be considered, as certain techniques may require more frequent touch-ups than others.
Ombre Brows Training Near You | 360 Beauty Academy
Embarking on a career in permanent makeup requires the acquisition of specialized skills and knowledge. Our beauty academy offers a comprehensive ombre brow training program that will equip you with the expertise needed to master the art of creating flawless ombre powder brows. Join us as we explore the immersive and enriching experience of our permanent makeup class.
Expert Guidance from Industry Professionals
Our ombre brow training is led by experienced industry professionals who have a deep understanding of the art and science behind permanent makeup. They bring their expertise and practical insights to the classroom, providing you with invaluable guidance throughout the training process. By learning from these seasoned professionals, you'll gain a solid foundation in ombre brow techniques and the confidence to execute them flawlessly.
Comprehensive Curriculum
Our ombre brow training program covers a wide range of topics to ensure a comprehensive learning experience. From the fundamentals of eyebrow design and face shape analysis to color theory and pigmentation techniques, each aspect is meticulously covered to give you a well-rounded understanding of ombre brows. You'll also learn about sanitation practices, client consultations, and aftercare instructions, ensuring that you provide a safe and professional service to your clients.
Hands-on Practice
At our beauty academy, we believe that hands-on practice is key to mastering any technique. Our permanent makeup training includes many opportunities for you to practice and refine your skills under the guidance of our instructors. You'll work on live models, allowing you to experience real-world scenarios and gain confidence in your abilities. This practical experience is invaluable as you develop your artistry and precision in creating flawless ombre powder brows.
Small Class Sizes and Individual Attention
We value personalized attention and ensure that our class sizes are kept small. This allows our instructors to provide individual guidance, tailoring their instruction to your specific needs. You'll receive constructive feedback and one-on-one support, enabling you to address any challenges and refine your techniques effectively.
Continued Support and Professional Development
Our commitment to your success extends beyond the duration of the ombre brow training program. We offer continued support and resources to help you grow and advance in your career. Whether it's through networking opportunities, ongoing education, or access to industry updates, we strive to keep you connected and at the forefront of the permanent makeup industry.